25th August 2021
Lodge Solutions welcomes Booking MyTravel to Uganda!
We are so excited to officially welcome Booking MyTravel to the #PearlOfAfrica – an Online Travel Agency (OTA) fully developed in The Pacific region and launched in 2020 to provide all manner of Local Tourism products.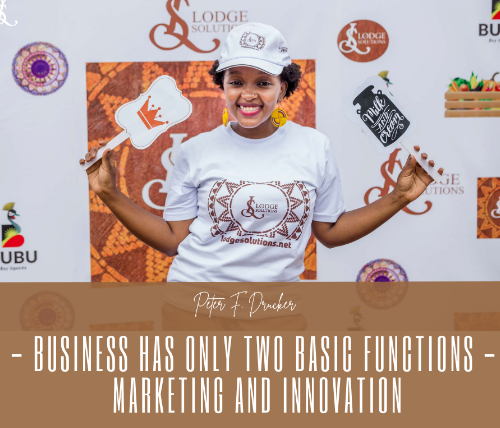 23rd August 2021
Happy 1st birthday to us!
Pop the champagne, 🍾 we are one year old! Hi, we are a little excited here - can you tell? Not sure we have officially met, I am Sheila Kogo-Malinga, founder and CEO of Lodge Solutions Ltd. We are just the 'face' of many other small local owned businesses. We combine our passion and love for tourism and hospitality to bring your back office ninjas tailored and experienced support.
18th April 2021
Lodge Solutions is interviewed by CEO and Founder of Founders Live – Nick Hughes
The Founders Live Podcast tells stories of unique and inspiring entrepreneurship from around the world. Sheila joins Nick Hughes to share more on Lodge Solutions and her experience participating in the Founders Live Kampala.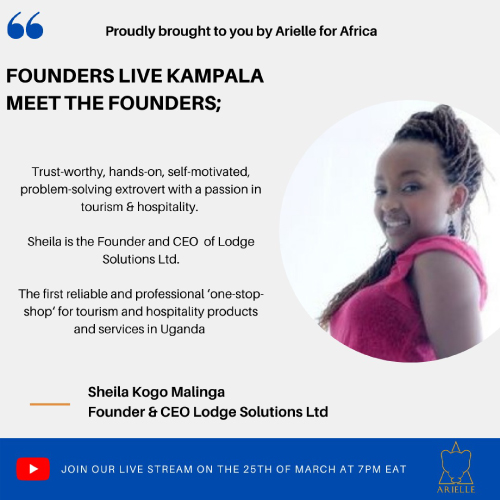 25th March 2021
Lodge Solutions Ltd wins Founders' Live Kampala!
Lodge Solutions was shortlisted for Founders Live Kampala organized by Arielle by Africa (https:// www.arielleforafrica.com/) . This is the global scene that gives entrepreneurs from all over the globe opportunities to earn global recognition, gain new
17th March 2021
Lodge Solutions New and Improved Marketing Packages
With cabin Fever heating up and most starting to plan their getaways second-half of 2021 and all of 2022, we strongly believe this is the time to amp your #marketing with us...